6/27th Artillery/Quan Loi.Org Bulletin Board Help
What follows are some simple directions for anyone who has never used an online Bulletin Board. You have two choices on the opening page:
---

---
First, you can choose to "Post New Entries". Use this choice when you want to post a new topic.
---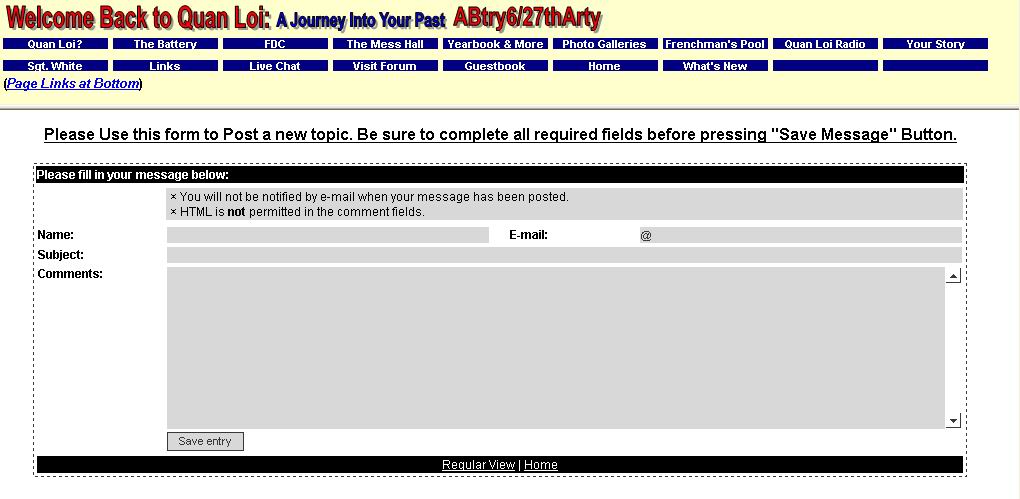 ---
To Post a New Entry or Topic you must fill out the required fields in the form (shown above) on the screen - Your Name, Email Address, the Subject and then enter your comments in Comment Area . When finished click the "Save entry" button.
Your second choice at the opening window is to "View and Reply to Entries" placed by others:

---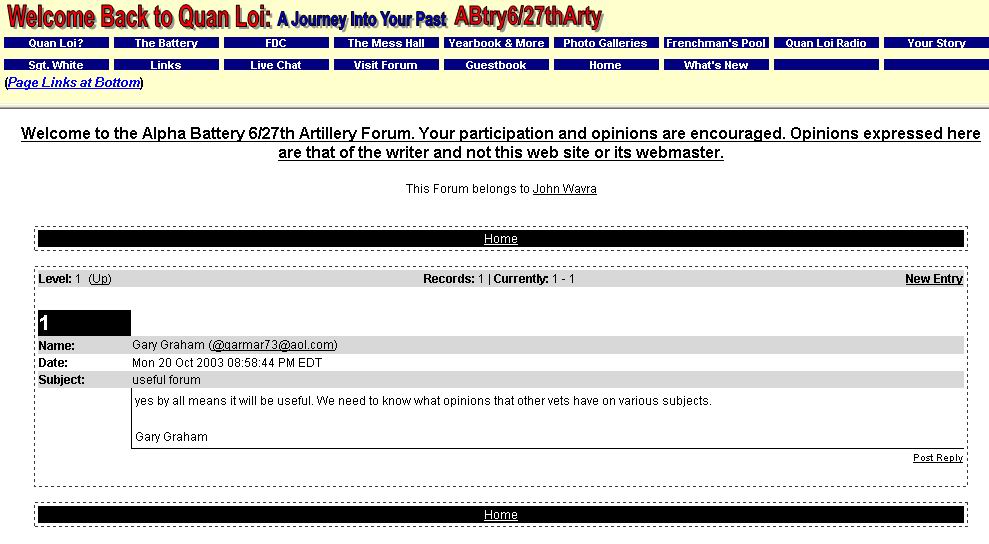 <![if !vml]>

<![endif]>All of the Topics will be displayed here (See Page Example Above). To reply to a topic click the "Post reply" link in the bottom right corner of the Topic. A form will appear in which to enter your reply or comment. You can view other comments by following the links on the original message. If you wish to return to the original Bulletin Board Page click "Home" on the page.
Should you have any questions concerning use of the 6/27th Artillery/Quan Loi.Org Forum send them to the Webmaster:
(All content and photos on this site are the property of their named owners and may not be copied or used for any other purposes without permission. Please contact webmaster for permission)